Meet the Team
Our first priority is to help ensure the financial success and security of our clients' financial future. Our team of professionals are committed to your satisfaction. Each member works hard for you and your family's financial needs.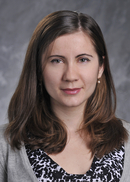 Natallia N Parsons
Natallia was born in a small Eastern European country with a high inflation rate, very low economic certainty, and people who did not save for retirement. Moving to the United States was a transformational event for her that started with an experience being an exchange student in a small town in Missouri. She fell in love with this free country where people do save for retirement. After earning her BA, Natallia immigrated to the US and continued studying finance at UC Berkeley Extensions.  Natallia and her son live in Roseville enjoying reading, hiking, and biking.

Natallia holds a BA in Economics from Belarusian State University, CA insurance license, Series 7 and 63, she is credentialed as ChFC® and a CFP® , and is currently pursuing her CFA®  charter.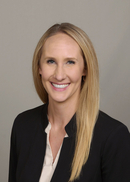 Shannon L Heaps
Shannon's passion for helping people achieve financial wellness started early in life and was cultivated over the years as she coordinated work place financial wellness seminars across the greater Sacramento region.  Her desire for her own financial independence has spurred her on to helping people understand the complexity of their own financial plans and guiding them to create a clear and thorough financial road map for their future.  As a transplant from Alaska, Shannon has a profound love the outdoors and fishing.  When Shannon isn't enjoying the beautiful outdoors of California, she is planning a trip home to Alaska to visit family and of course squeeze in time for fishing. 

Shannon serves as our Chief Operations Officer. She earned her BA in Family Consumer Science from the University of California, Sacramento. She also holds an insurance license and is series 7, 6, and 63 qualified.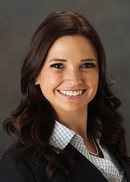 Allie Lehner
Originally from Southern California, Allie relocated to our area when she accepted a Lacrosse scholarship for UC Davis. She enjoyed playing Lacrosse while she earned her B.S. in managerial economics. Allie has a passion for helping people attain financial prosperity and she loves interacting with and getting to know our clients. When she is not working hard for our clients, you will find her coaching two lacrosse teams, travelling the world, or on a quick getaway to Lake Tahoe for running trails.
Allie is our Director of Insurance, an Associate Financial Representative, and is licensed for life and health insurance in California. She also holds her series 6 and 63 licenses and is pursuing her series 7. Allie earned her Bachelor's degree in Managerial Economics from UC Davis.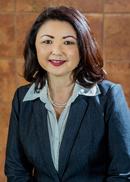 Nancy K Farmer
Nancy learned at a young age the importance of a solid financial plan. At age 7, her mother started a savings account for her and would take her to the bank to deposit into her savings account each week and receive a stamp for her savings book. That experience stuck with her, cementing in her the importance of financial mindfulness and security. Our clients will love interacting with Nancy. Her contagious joy, and her calm and steady spirit will certainly brighten your day. Outside of the office, you will find her traveling or planning her next European adventure.

Nancy is an Associate Financial Representative, executive assistant to Mark, and operations assistant.

Ashley K Evans
Growing up, Ashley was always fascinated with technology. That fascination led her to earn a degree in Computer Information Technology. After taking some time to focus on her growing family, she joined the team to lead all facets of our marketing and branding. She has two small children and with her husband being in the Army, she has moved six times in almost five years and lived in four different states. It's a good thing she loves traveling and laughing through the chaotic moments that come with military life and little kids.

Ashley is our Director of Marketing and has a bachelor's Degree in Computer Information Technology from Brigham Young University - Idaho.